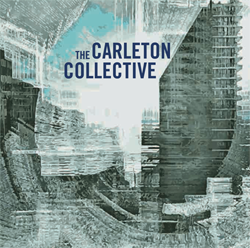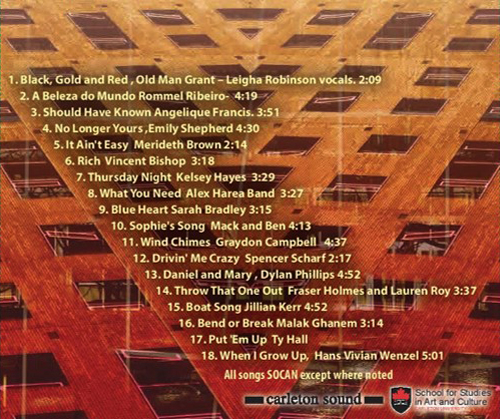 *** back to CARLETON COLLECTIVE homepage
======
Proceeds from the sale of this CD will be deposited in a scholarship fund established in memory of alumnus Fraser Philip Holmes (1987-2015). The Fraser Holmes Memorial Scholarship will support outstanding Singer-songwriter students in Carleton's Bachelor of Music program.
THE CARLETON COLLECTIVE
ANGELIQUE FRANCIS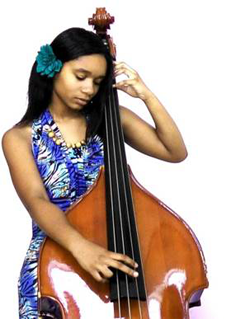 Angelique Francis is a versatile and exceptionally gifted young musician with talent that is way beyond her years. This multi-talented, multi-instrumentalist, singer song writer and composer has played some of the biggest venues across Canada and the USA. Angelique first took to the stage at age 7 and made her American national television debut at age 13 on the Oprah Network, for writing and composing an original theme song for the Gayle King show. She has an insatiable appetite for many different kinds of music, and has wowed audiences across the globe with her stage presence, instrumentals, song writing abilities and her deep textured vocals. She is known for her eclectic mix of various musical genres including Blues, Soul, folk, Reggae, R&B, Jazz and Rock. Her diversity, passion and love of music can be heard in all her original compositions.
This highly sought after musician was a feature act at the Massey Hall (women's Blues Revue), Canada Walk of Fame, Montreal Jazz Festival, Ottawa Jazz festival, Aurora Winter Blues Festival, Mont-Tremblant Blues Festival, Trios-Rivieres Blues festival, Ottawa Folkfest, Val-d'Or Blues Fest, Calabogie Blues festival, Unity Festival, Ottawa Blues Festival,and the list goes on.
Contact: website: www.angeliquefrancis.net
www.youtube.com/angeliquefrancis
facebook.com/angeliquefrancisofficialpage
https://twitter.com/angeliquesongs
EMILY SHEPHERD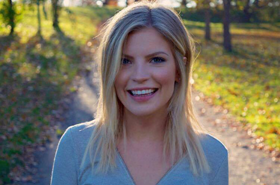 Emily Shepherd was born and raised in Montreal, Quebec. From a young age, she enjoyed singing in both English and French. Growing up in Montreal, Emily's father played guitar and sang with her almost everyday, an experience that sparked an interest for music early on. As a child, Emily loved inventing songs, often accompanied by dance moves she composed with her neighbourhood friends.
From her Francophone mother, Emily developed an appreciation of Quebec's rich musical traditions, while her father shared his love of Joni Mitchell, Leonard Cohen and other Canadian singer-songwriters, as well as a diverse collection of music from around the world.
Emily moved to Ottawa with her family at the beginning of her teenage years. She developed her vocal skills as a member of her high school choir, and began writing and performing songs at school, neighbourhood events and on YouTube.
Emily is completing her final year in Carleton University's Bachelor of Music program, with a concentration in voice (singer-songwriter). She also teaches music to primary school students with a wide range of interests. Her most recent influences are Rose Cousins, Adele and James Bay.
MACK AND BEN - MACKENZIE + BEN DIMILLO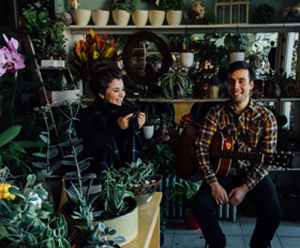 At the tender ages of 2 and 3, Mack and Ben began their musical partnership by yelling and enthusiastically (but terribly) strumming along to the Rankin Family at their Papa's kitchen table.
From there the two only grew closer and more musically in sync. Mackenzie, a Bachelor of Music student and graduate of Canterbury High School's Vocal Performance Program, brings soulful melodies and sweet, heartfelt lyrics to the group, while Ben, Graduate of the Mechanical Engineering program at Carleton University, pulls beautiful rhythms and complex harmonies out of his guitar, keyboard, and voice, to compliment them perfectly.
This sibling pair have gained both experience and attention through their respective work with local bands Monday I Retire, Eru Era, The London Gentlemen Records Band, as well as a variety of other ensembles around town. The pair are making great headway in and around Ottawa, and coming off a year of massive shows with their other projects, are ecstatic to bring things back to basics and really put their sibling power to work.
SPENCER SCHARF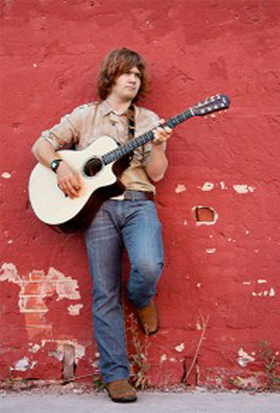 Spencer Scharf's versatile Folk and Blues sound can be heard on a variety of musical instruments: 6-string, 8-string and 12-string guitars, a resonator, cigar box, banjo, mandolin, ukulele, piano/keyboards and hard driving harmonica.
Spencer's ability to read the crowd gets him invited back to many venues and private events, as he chooses melodic and intricate instrumentals, belting Blues, or anything in between. His combination of technical skill and onstage charisma has led to him being called a "prodigy" and "an absolute genius" by AJ Sauvé, RBC Bluesfest's Director of Media Relations.
While the Folk and Blues multi-instrumentalist has more than 400 cover songs in his repertoire, it was his 3rd album, I Can't Hide (2014), that began Spencer's road as a songwriter.
Currently in the studio recording material for his 4th album to be released in Spring 2017, he regularly performs at a variety of events and venues, including festivals, pubs, community and private events, such as Ottawa Bluesfest, CityFolk (FolkFest), and many City of Ottawa events. He's the organist for the Carleton University Ravens Men's hockey team, and has been featured on CTV Morning Live, Rogers Daytime TV, CBC & CKCU radio. Scharf is a 2017 MusikOttawa Finalist.
http://spencerscharf.com/
VINCENT BISHOP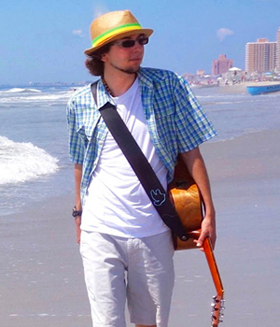 Vincent Bishop is a native of the city of Vancouver and lived there until one and a half years old. Then he lived in Summerland, a western town near Kelowna, and is now an Ottawa resident since the age of 5. He developed an affinity and talent for composing complex yet well balanced harmonies very early on. Holding a left-handed Seagull guitar and his loop station, Vincent Bishop brings energy to captivated audiences of his versatile work. Starting from 11 years old, Vincent has been singing in school choirs. He won prestigious prizes with the Ensemble Vocal Senior De La Salle and Chorale De La Salle, inter alia at the Kiwanis Music Festival, and won first place for the CBC Music in the Schools award in the National Capital Region (2012) and first prize for the National Competition for Canadian Amateur Choirs (2011). From September 2013 to April 2017, Vincent pursued the Bachelor of Music program at Carleton University, axing on his songwriting and performance skills as a solo artist.
http://www.facebook.com/VBishopMusic
http://www.youtube.com/channel/UCJ17U-dD1QcMqlKXQ5bzTJA
TY HALL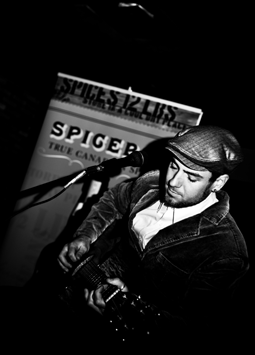 Ty Hall is a recent graduate with a degree in Music from Carleton University and is currently working towards an MA in Music and Culture. After four EP releases and several North American tours, Ty is set to release his first full-length album in the fall of 2017. Ty's music is an eclectic mix of roots influenced styles that come together to create his unique sound.
HANS VIVIAN-WENZAL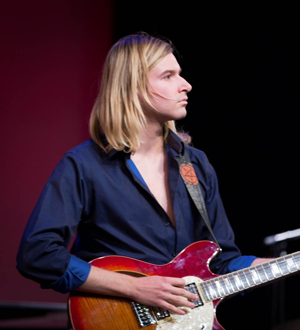 Hans is most known for his work with Ottawa rock group The Tackies, where he challenges perspectives on youth norms in his lyrics. When he's not taking the stage with the high energy band he'll take similar themes and bring them into a more reflective setting, either with delicate guitar demo's from his bedroom or with eclectic orchestration on a grander scale. He's been described by Ian Tamblyn as the "poolside skeptic", observing and creating questionable characters and the issues that surround them.